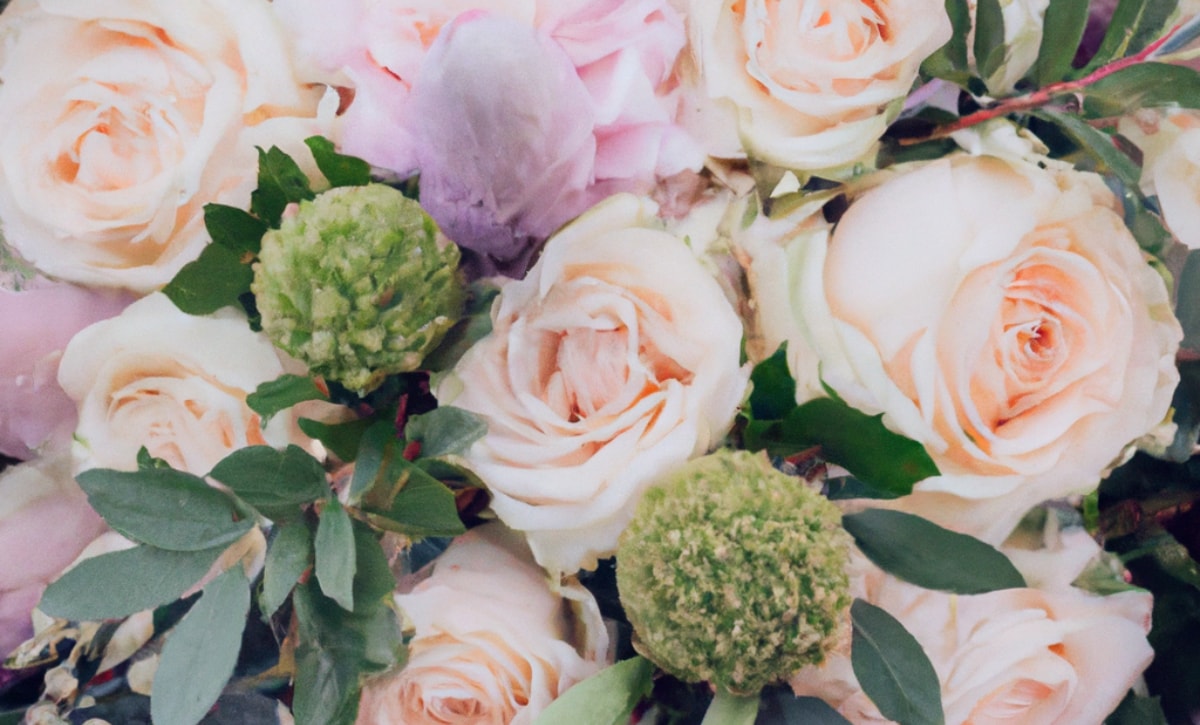 Florist Insider Secrets for Streamlining Your Wedding Arrangements
August 08, 2023
Are you ready to say 'I do' to a stress-free wedding planning experience? Look no further, because we've got all the insider secrets and expert tips you need to streamline your wedding arrangements. From stunning bouquets that will take your breath away to beyond-the-bouquet ideas that will make your special day even more memorable, get ready for a deep dive into everything floral. Whether you're a bride-to-be or a wedding enthusiast, this blog post will guide you through every step of the way, ensuring that your journey down the aisle is as smooth as can be. So buckle up and let's embark on this blooming adventure together!
Introduction to the Florist
When it comes to wedding planning, the florist is often one of the last vendors you book. But trust us, nailing down your floral design early on will save you a ton of stress (not to mention money) down the road. Here's everything you need to know about working with a professional florist to get the wedding flowers of your dreams.
First things first: take some time to browse through different inspiration online and figure out which style best aligns with your vision for your wedding day. Do you want something classic and elegant? Romantic and whimsical? Fun and funky? Once you've got a good sense of what you're looking for, start by reaching out to set up a consultation.
Be sure to have a budget in mind before you start talking numbers with anyone, and be upfront about what that number is. From there, they should be able to give you an estimate for what they can provide within your budget. Don't be afraid to ask lots of questions at this stage! You want to make sure you're on the same page about everything from the size and scope of your floral arrangements to the timeline for ordering and delivery.
If all goes well, it's time to sign a contract! This document will outline exactly what services your florist will be providing, as well as when payments are due. Make sure you read over everything carefully before signing.
Tip 1: Start Planning Early
When it comes to wedding arrangements, the early bird really does catch the worm. By starting your planning early, you'll be able to take your time and avoid rushing into any decisions you might later regret. So don't wait until the last minute to start planning your dream wedding - the sooner you get started, the better!
Tip 2: Establish Your Theme
Before you start shopping for your wedding bouquet, it's important to have a good idea of the overall theme or style you want for your wedding. Do you envision a romantic, whimsical affair? Or are you planning something more modern and sleek? Once you have a good sense of the feel you're going for, it will be much easier to narrow down your choices when it comes time to pick out flowers. And don't forget to take into account the season in which you'll be getting married—certain blooms will be more readily available (and therefore, more affordable) during certain times of the year.
Tip 3: Research Types of Bouquets
When it comes to wedding bouquets, there are many different types to choose from. If you're not sure where to start, research is key.
Some popular types of bouquets include cascading bouquets, hand-tied bouquets, and nosegays. Cascading bouquets feature long stems with blooms that cascade down, while hand-tied bouquets are exactly what they sound like - flowers that are tied together by the stems. Nosegays are small and round, and usually consist of one type of flower.
Once you've decided on a general style, it's time to start thinking about specific flowers. The most important thing is to choose blooms that will compliment your overall wedding theme. For example, if you're having a rustic barn wedding, wildflowers could be a perfect choice. Or, if you want something more formal, try incorporating classic flowers like roses or lilies.
Researching different types of bouquets is the best way to ensure you end up with the perfect arrangement for your big day!
Tip 4: Choose Colors That Compliment Each Other
When it comes to choosing colors for your wedding arrangements, it's important to choose colors that compliment each other. This will create a cohesive look that will make your arrangements stand out. Here are a few tips to help you choose the right colors:
- Stick to a limited color palette. This will help you create a more cohesive look.
- Choose colors that complement each other. For example, if you're using shades of pink, try pairing them with green or white.
- Consider the overall tone of your wedding. If you want a more romantic feel, stick to softer colors like pastels. If you're going for a more modern look, brighter colors may be more appropriate.
By following these tips, you can be sure to choose colors that will make your wedding arrangements look their best!
Tip 5: Consider Your Budget
When it comes to wedding arrangements, budget is often everything. You want to be able to have the wedding of your dreams without breaking the bank, so it's important to sit down and consider what you can realistically afford before making any big decisions.
One way to streamline your budget is to set a maximum amount that you're willing to spend on each item on your list. This will help you stay within your overall budget while still allowing you to splurge on a few key items.
Don't be afraid to ask for help from family and friends. Many people are happy to lend a hand with wedding planning if they know it's something that's important to you. Utilizing the resources and talents of those close to you can often save you both time and money in the long run.
Tip 6: Plan for Delivery and Setup Time
Be sure to factor in time for delivery and setup. Most flower shops deliver early in the morning on the day of the event, so you'll need to have everything ready to go beforehand. Plan to set aside at least an hour for setup. Florist, will typically handle delivery and setup, but it's still a good idea to have timeline of all vendors setup and delivery. That way you know what you can expect on the day of the wedding.
Tip 7: Consider the Venue's Rules and Regulations
When you're considering a venue for your wedding, it's important to take into account the rules and regulations that they may have in place. Some venues may have restrictions on things like noise levels, alcohol consumption, or even the type of decor that you can use. It's important to be aware of these rules and regulations before you book a venue, so that you can be sure that everything will go smoothly on your big day.
Tip 8: Think About Specialty Services Such
When it comes to wedding arrangements, don't forget to think about specialty services that can make your big day even more special. Here are a few ideas to get you started:
- Transportation: If you're looking to add a touch of luxury to your wedding day, why not consider renting a limousine or other luxury vehicle? This will ensure that you and your guests arrive in style!
- Catering: Make sure your guests are well-fed by hiring a professional catering company. They'll be able to take care of all the details, from food preparation to cleanup.
- Photography: Capture all the memories of your big day with the help of a professional photographer. They'll be able to capture all the special moments, from the exchange of vows to the first dance.
- Floral Design: Add some beauty to your wedding with the help of a professional floral designer. They can create stunning bouquets and centerpieces that will take your breath away! Remember flowers may not last forever but the picture's do!